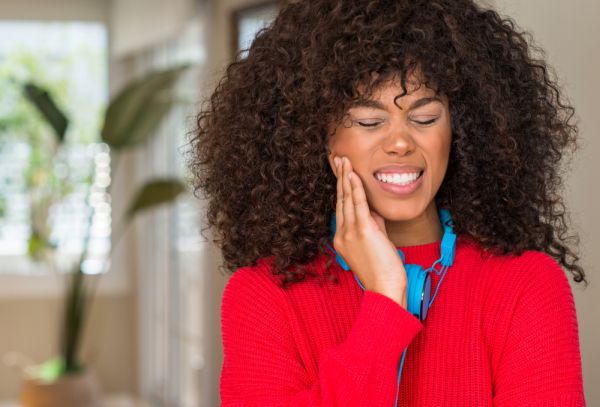 Need information on loose teeth? If you are someone who currently has a loose tooth, the next step should be finding out the cause.
As an adult, it is necessary for you to take proper care of your teeth, as they are meant to last your entire lifetime. This requires you to gently brush your teeth with a soft-bristled toothbrush at least twice a day and carefully floss your teeth at least once a day, as these two actions will remove any food particles that can cause cavities. Making regular dental appointments with a caring dentist is also necessary, which can be six months apart, 12 months apart or even 18 months apart, depending on your particular situation.
What causes loose teeth?
Because there are a few different things that can cause someone's teeth to become loose, it is important for anyone with loose teeth to understand these causes. The following are four of the more common causes of loose teeth.
Periodontal disease
When proper brushing and flossing are not done on a daily basis, it will eventually lead to periodontal disease, which causes the ligaments around the teeth to become weak. Once these ligaments become weak, they are no longer able to fully support the teeth, making it so that the teeth are now loose.
Trauma
If someone receives trauma to the facial area, one or more teeth can become loose.
Extreme and/or ongoing force
An extreme force situation that can cause a tooth to become loose includes having crooked teeth. When someone's teeth are crooked, it often means that there is not enough room in the mouth due to bruxism. When someone is diagnosed with bruxism, it means there is ongoing pressure being placed on the teeth, which can eventually lead to them become loose.
Osteoporosis
Osteoporosis is a bone disease that negatively affects one's bone density. Lower levels of bone density make it more likely that teeth will become loose.
When to be concerned about loose teeth
If a tooth is minimally loose, it will often tighten up after a few days, and if it does not, then a dental appointment needs to be made. Any time a tooth is more than minimally loose, a dental appointment will need to be made so that a dental professional can address the loose tooth problem.
Are one or more of your teeth loose?
Do you currently have loose teeth? If you do, then making an appointment with a dental professional as soon as possible for an assessment is highly recommended. The last thing you want to happen is to lose one or more of your teeth. Your teeth are meant to last your entire life, and when you lose one or more of them, then you need to find a tooth replacement option so you can still have a healthy mouth.
It is always better for you to save your natural teeth whenever possible, so if your teeth are currently loose, be sure to contact us for a proper dental assessment.
Request an appointment here: https://www.drkhorsand.com or call Khorsand Dental Group at (760) 394-3082 for an appointment in our El Centro office.
Check out what others are saying about our dental services on Yelp: Gum Disease.