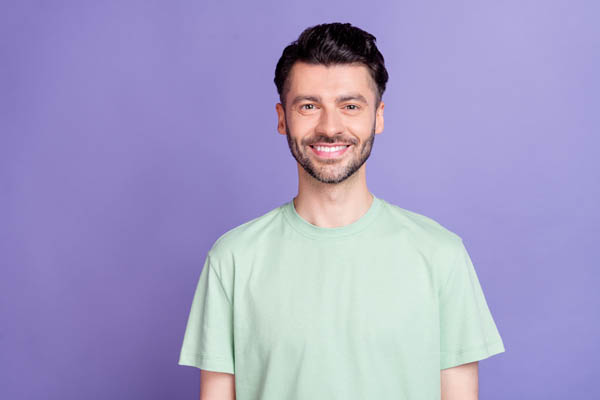 The term, "dental restoration," encompasses a variety of procedures from which anyone, not just individuals with missing or broken teeth, can benefit. Restorative dentistry may entail filling a tooth, placing a crown, installing a bridge, or replacing missing teeth. Due to the broad definition of the term, many people wonder when a dental restoration is necessary. While the answer to that varies from person to person, there are some common conditions that demand a restoration more frequently than others.
Signs it is time for a dental restoration
Most people know when it is time to see a dentist. However, not many are able to gauge the extent of a tooth issue, much less determine what procedure is necessary to fix it. There are telltale signs a person can look for, though, that can tell them restorative dentistry is needed.
Decay
Decay is the most common reason dentists perform restorative dentistry. When a patient has a cavity, a dentist will scrape out the damaged portion of the tooth and fill the hollowed section with a filling material. There are several filling material options, including silver amalgam, gold, composite resin, and porcelain. Materials vary in color, price, and durability.
Erosion
Tooth erosion occurs when the teeth are commonly subjected to acid. Acidic beverages, such as wine and soda, are the most common culprits of tooth erosion, but health conditions, like acid reflux and eating disorders, can also cause the teeth to erode over time.
Erosion is a particularly troublesome problem, as it does not just hit one tooth at a time. If allowed to continue without proper dental restoration, erosion can reshape the whole mouth and alter one's bite. Depending on the extent of enamel loss, a dental professional may restore eroded teeth with bonding or crowns.
Gum disease
Gum disease is another issue that can affect the whole mouth and cause the progressive deterioration of the teeth and eventual jawbone. Gum disease in its early stages can be reversed with a professional cleaning and good oral hygiene habits. However, once it progresses, the condition may require surgery, bone or tissue grafts, and/or tissue regeneration.
Cracks or chips
Teeth can chip, break, or crack for any number of reasons, including chewing on something hard, grinding, and trauma. Some cracks are more severe than others and can cause sensitivity, pain, and swelling, while others produce no symptoms at all. Depending on the severity of the issue, a dentist may recommend a filling, bonding, crown, root canal, or, in the worst-case scenario, extraction.
Lost teeth
A missing tooth is the most obvious sign a person requires a dental restoration. Individuals today have several options for replacing missing teeth, including bridges, partial dentures, and implants. The most cost-effective and practical solution depends on how many teeth are missing, the health of the surrounding teeth, and the patient's overall health.
Conclusion
Several conditions or issues may necessitate a dental restoration. The best thing a person can do if they experience any oral health issues is to schedule a visit with a local dentist who can determine the best course of treatment.
Request an appointment here: https://www.drkhorsand.com or call Khorsand Dental Group at (760) 394-3082 for an appointment in our El Centro office.
Check out what others are saying about our dental services on Yelp: Dental Restorations in El Centro, CA.
---
Related Posts
October 17, 2022
If you have an early-stage cavity or even more serious damage to your tooth, dental restoration options can help you keep your teeth strong and healthy by reinforcing the protective layer of your …