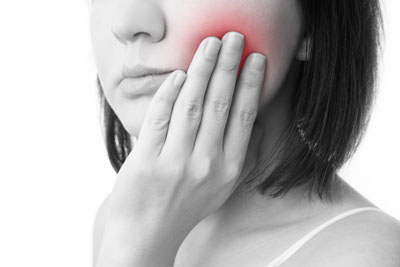 Typically, TMJ disorders come and goes, but a TMJ treatment could help you avoid the nastier symptoms. If you are experiencing jaw pain and tension, aches in your face, head, and neck, or you have noticed that you are fatigued during the day and often have headaches, you may need treatment for TMJ disorders.
Learn More about TMJ and treating it
TMJ disorders is a condition in which the temporomandibular joint of the jaw is inflamed and tensed due to a variety of factors. Research is currently and constantly being conducted to determine the causes of TMJ disorders, but many believe common factors are related to:
stress
teeth grinding
jaw clinching
arthritis
past injury
fibromyalgia
oral surgery
sleep apnea
Those who have TMJ disorders experience jaw discomfort, ear pain, headaches, neck aches, swelling, and jaw locking or grinding. There are many other symptoms in addition to these that we can explain during a phone call at (760) 394-3082 or a visit for a TMJ treatment in El Centro.
If a patient has persistent TMJ disorders symptoms, a TMJ treatment is necessary to provide relief. The natural ways one can alleviate symptoms at home are by chewing soft foods, avoiding gum chewing, limiting yawning. We also recommend icing the area and breaking habits of teeth grinding or nail biting during the day. Patients can also use over-the-counter medication to limit discomfort and swelling. When a patient visits for TMJ treatment, we may prescribe stronger medications like pain relievers, muscle relaxants, anti-depressants, sedatives, and anti-inflammatory drugs.
We also offer different forms of TMJ treatment therapy. Our most common treatment is an oral appliance that can be worn at night to change jaw position and limit teeth grinding. We may also suggest physical therapy or massage therapy that will help the patient learn how to stretch the muscles to relieve tension in the joint, and they can help limit discomfort in the patient's shoulders, head, and neck.
Other treatment options
If we believe stress is a major factor in the jaw tension, leading to TMJ disorders, we may suggest counseling to help the patient relax and learn how to avoid focusing tension into the temporomandibular joint through jaw clenching. Counseling can also help patients quit the habits mentioned above, like nail biting and daytime teeth grinding.
Other surgical options are available as well, but we use these as a last resort since so much is still unknown about the disorder's causes and symptoms. We encourage our patients to avoid receiving irreversible treatments that may actually aggravate discomfort.
Once you visit our El Centro dental office for TMJ treatment, you will immediately notice a difference in how you feel. You will experience less tension and discomfort. You will feel less tired during the day due to having a better night of rest being free of teeth grinding and jaw clenching. If you desire more information about the treatments we use to combat the effects of TMJ treatment, we will be happy to help you schedule an appointment with our office.
---
Related Posts
October 7, 2021
TMJ disorder is an issue that affects many Americans each year. It leads to jaw pain, limited jaw movement and other symptoms. Dentists can diagnose, treat and prevent TMJ disorder through a …
---