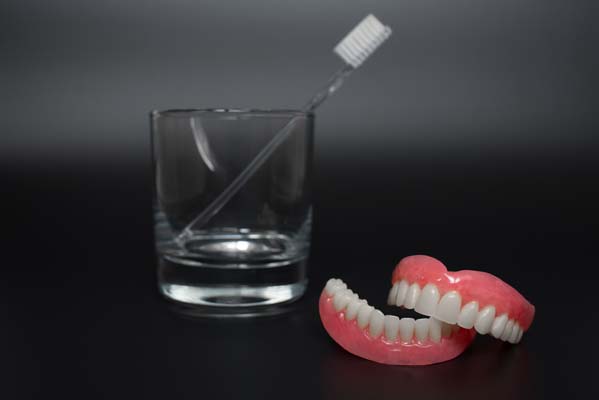 Are you considering dentures to replace your missing teeth? Dentures are oral appliances that act as artificial teeth for those who are missing teeth, whether on the top, on the bottom, or on both arches. Dentures were once loose, bulky pieces that would slide around in the mouth when eating, speaking, or even smiling. Additionally, they were removable, which meant they needed to be soaked overnight while sleeping.
However, as technology has improved over the years, dentures have become quite common and much easier to wear for daily use. Therefore, more and more dentists are offering dentures. Continue reading to find out more!
Why visit a dental office for dentures
The following review highlights a few reasons to visit a dental office for dentures. This information can be beneficial to individuals who need to have their teeth replaced.
Tooth replacement
The main reason to visit a dental office for dentures is to have teeth replaced. Dentures can be ideal for replacing entire arches of teeth, whether the top, bottom, or both. With current technology, dentures can also be supported by other measures, such as bridges or implants. These can secure the dentures in place, which prevents them from sliding around in the mouth while eating, speaking, or smiling.
Professional guidance
Another reason to visit a dental office for dentures is to get professional guidance from a dentist. While the internet is a good source of information, it is always best to consult with a professional. The dentist can perform evaluations to determine if dentures are an appropriate treatment for a specific patient. Additionally, the dentist can provide resources for the patient that may be helpful when it comes to wearing dentures and caring for them on a regular basis.
Other things to keep in mind
When it comes to dentures, it is necessary to keep a few things in mind. First and foremost, dentures are not what they once were. There have been many misconceptions about dentures that have deterred people from getting them. However, the technology behind dentures has greatly improved. Nowadays, they are much more secure within the mouth, especially when they are supported by bridges or implants.
Second, dentures are a tooth replacement method that does require care from the wearer. Extra cleaning measures are necessary to keep the pieces free of bacteria. This also helps the oral cavity to remain in good healthy shape overall.
Find out more from a dentist
If you are considering dentures or any type of tooth replacement method, it is best to consult with a dentist directly. They can perform a thorough evaluation of your oral cavity to determine what type of treatment is most suitable for you. Additionally, you will be able to ask questions and go over any concerns that might exist. To get scheduled for a consultation appointment or to find out more about dentures, reach out today. We would be happy to answer any questions that you have.
Request an appointment here: https://www.drkhorsand.com or call Khorsand Dental Group at (760) 394-3082 for an appointment in our El Centro office.
Check out what others are saying about our dental services on Yelp: Dentures in El Centro, CA.
---
Related Posts
March 1, 2020
Wondering if implant supported dentures will fit in with your lifestyle? When you find out that you need to get dentures so your mouth can function properly, you need to make a choice that works …