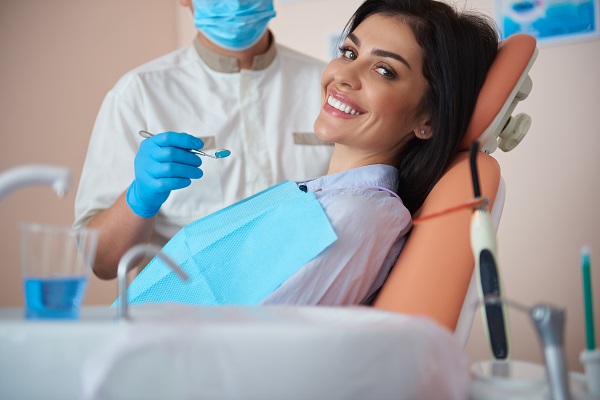 Learning more about the oral surgery treatments now available for smile makeovers is something everyone should do when interested in improving the way their smile looks. There are more cosmetic dentistry options available than ever before for you to choose from, which means you have lots of options when it comes to cosmetically designing your smile. Ready to learn more?
What does a smile makeover mean?
Understanding whether or not your smile makeover requires oral surgery is something you need to do when considering changing your smile. A smile makeover is a term used by dental professionals that involves the process of improving one's smile by using one or more cosmetic dentistry procedures. While there are indeed many different types of procedures now available specifically used in smile makeovers, when any of the procedures require surgery, the more you know, the better prepared you will be to undergo any necessary surgical procedures.
Quick guide to oral surgery treatments for a smile makeover
The list below is a quick guide of information on oral surgery treatments that many people are choosing nowadays in order to make-over their smiles.
Dental implants
Even missing one tooth can make for a less than pleasant smile. Those who are missing one or more of their teeth can choose to get dental implants to replace their missing teeth. This allows them to once again have a full mouth of teeth, which not only makes for a pleasant smile, it also makes for a healthy mouth. While there are many benefits that come with choosing implants, the main benefit is that they look and act just like natural teeth.
Tooth extraction
Tooth extraction is necessary when one or more of someone's teeth are causing problems to the other teeth. Wisdom teeth need to be extracted when they start growing in and start causing problems. When there is not enough room for them to properly grow in, they can make the other teeth crooked and cause mouth infections. A pleasant smile is one that has straight teeth.
Crown lengthening
Crown lengthening is a minor surgical process that dentists perform with the goal of recontouring one's gum tissue. It requires the removal of any excess gum and bone tissue that makes a tooth look too small and can be done to one tooth or multiple teeth. The end result is a natural-looking smile, which is something many people are looking for nowadays when wanting to make-over their smile.
Are you ready to make-over your smile?
Ready to make-over your smile? Wonder if oral surgery is necessary in order to give you the smile of your dreams? The first thing you need to do when wanting to improve your smile is to make a consultation appointment for more information. Once the consultation appointment is over, you will have a personalized treatment plan in place. This plan includes the detailed information that you need to know in order to change your smile, which may indeed require you to undergo oral surgery.
Request an appointment here: https://www.drkhorsand.com or call Khorsand Dental Group at (760) 394-3082 for an appointment in our El Centro office.
Check out what others are saying about our dental services on Yelp: Oral Surgery in El Centro, CA.
---
Related Posts
August 9, 2022
Understanding what is necessary to prepare for oral surgery is important for the success of the procedure. While many dental patients are concerned about the recovery process after surgery, they should also …