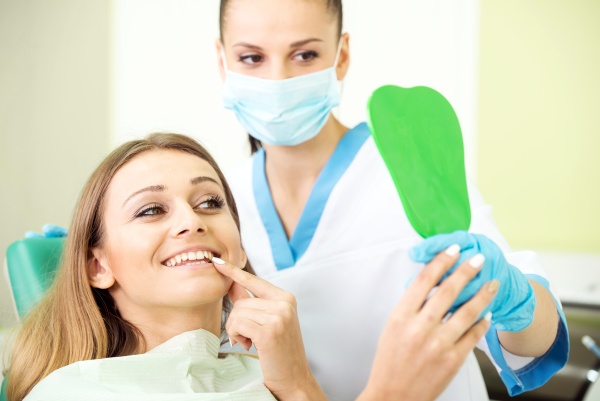 If you have a fear of the dentist, you are not alone. According to the American Dental Association, about 40 percent of people in the U.S. have some form of dental anxiety. About 20 percent of people are so scared of dentists that they would rather live with dental problems instead of dealing with a dentist. Of course, that only makes their oral issues worse.
Dealing with a fear of the dentist
The good news is that many things can be done to help people overcome their dental anxiety. One of the most effective ways to deal with it is sedation dentistry. This type of dentistry uses medication to keep patients relaxed during dental visits.
Some cases of dental anxiety are more extreme than others. Less severe cases can be overcome by using therapeutic techniques like:
Taking someone close to appointments
Using relaxation techniques
Communicating with the dentist
Finding things to keep the patient distracted
When all this fails, sedation dentistry becomes the most effective way to overcome the phobia.
Understanding sedation dentistry
As was mentioned earlier, sedation dentistry involves the use of medication to deal with dental anxiety. Let us take a closer look at the different types of sedatives used.
1. Oral sedatives
Oral sedatives like valium are often used in sedation dentistry. These pills are generally given to the patients to take about an hour before the appointment. It helps to keep patients relaxed during procedures, and some even end up falling asleep. A simple nudge from the dentist is typically enough to wake the patient. One thing that should be noted about oral sedatives is the fact these tend to be slower acting.
Patients taking oral sedatives typically have to arrange a ride to and from the dentist's office.
2. Nitrous oxide
Nitrous oxide is the most common sedative option when it comes to dealing with a fear of the dentist. It is a fast-acting, safe gas that is administered with a mask that covers the patient's nose. The dentist can adjust how much of the gas goes in at all times, making it easier to keep the patient relaxed.
The effects of nitrous oxide can be felt within minutes of inhaling the gas. That means it can be administered right before a procedure starts. The effects wear off just as quickly, and patients are fully aware within minutes of the taking the mask off.
3. IV sedation
Dentists can also opt to sedate patients using IV sedation. This option involves the use of IVs to deliver sedatives into the patient's bloodstream. With this procedure, the sedative is injected directly into the patient's vein, leading to a deeper level of relaxation and calm. Like oral sedatives, patients who opt for IV sedation will not be able to drive themselves home after the procedure.
We can give you options to help overcome your dental fears
The fear of dentists is not always just in a person's head, and the right sedatives can be used to keep patients relaxed. Ready to overcome your dental phobia? Schedule an appointment with one of our dentists today!
Call (760) 394-3082 today to reach Khorsand Dental Group.
---
Related Posts
June 9, 2022
Choosing the right dentist is important when addressing dental anxiety. Some dentists are fully prepared to address their patients' anxiety, while others place various levels of importance on how to treat patients …
---