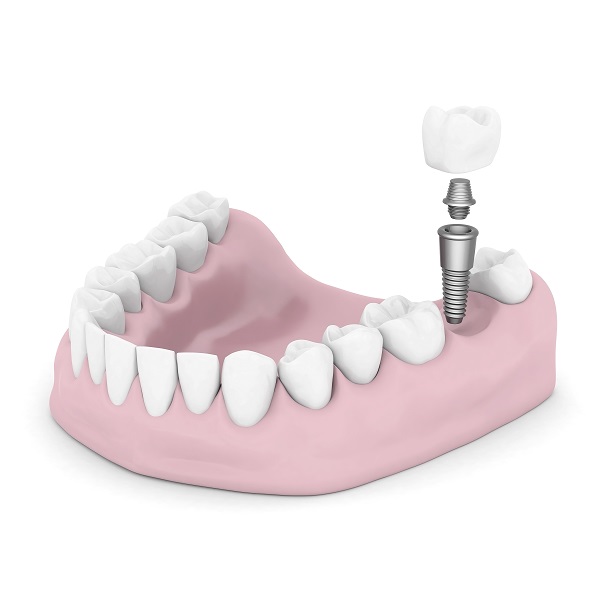 General dentists often recommend Dental Implants due to the range of benefits they offer. These benefits include a more natural appearance, more comfortable fit and unmatched durability. Understanding more about dental implants can help you decide if they are better than dentures or a fixed bridge for teeth replacement.
Notable information about multiple dental implants
Some patients have concerns when deciding if dental implants are the best treatment solution. The following are four things to know about dental implants, including insights into how long they last, what the success rate is of treatment and what life is like each day with dental implants.
They last longer on average than traditional dentures
Dental implants can last for more than twenty years if the patient keeps a consistent brushing, flossing and mouthwash routine. This is significantly longer than traditional dentures and a fixed bridge. Therefore, patients who are considering dental implants may prefer them over other treatment options if they want the longest-lasting solution. It is also easier to care for dental implants as they are not removable and you can brush and floss them the same as you would natural teeth.
The success rate of dental implant placement is high
The success rate of dental implant placement is above 90 percent for most dentists. This means the risk of severe complications after dental implant placement is low, and the procedure is safe and effective for most patients. In the few instances where issues do arise, the dentist can address the concerns promptly to ensure successful treatment long-term. This is useful information for patients who may feel nervous about the placement procedure.
You can eat and participate in physical activity with ease
Another major benefit of multiple dental implants is the patient can once again eat and participate and physical activity the way they once did. Needless to say, multiple missing teeth make it more challenging to eat certain foods, and dentures do not address this concern adequately for all patients. Also, dentures are vulnerable to getting knocked loose or falling out during physical activity, and many patients feel more confident and comfortable during physical activity with dental implants.
Dental implants fortify the jaw and can prevent bone loss
Bone loss often results in patients after tooth loss occurs as the jawbone no longer needs to support the tooth. Dentures do not prevent the issue of bone loss. However, dental implants fortify the jaw and ensure the patient's bone density is preserved. If there are issues of bone loss, the dentist can address the concern early in the dental implants treatment process.
Schedule a consultation visit to discuss dental implants
Our general dentist team enjoys helping our patients achieve the smile of their dreams after tooth loss occurs. If you have oral health concerns, functional issues or are insecure about the appearance of your smile due to one or more missing teeth, then call us today to arrange a time for a consultation visit with our team.
Request an appointment here: https://www.drkhorsand.com or call Khorsand Dental Group at (760) 394-3082 for an appointment in our El Centro office.
Check out what others are saying about our dental services on Yelp: Dental Implants in El Centro, CA.
---
Related Posts
August 15, 2023
Your dentist will more than likely be the professional that will determine if you need dental implants. General dentists can recommend procedures, but they do not typically perform this type of surgery. …