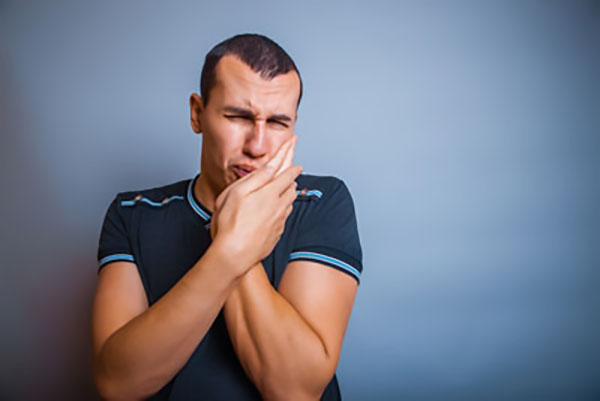 Wondering when you should see an emergency dentist? Emergency dentists are general dentists who have undergone additional training to be prepared for urgent dental issues. Some of the more common emergent issues include broken teeth, dislodged teeth, abscesses or bleeding gums. An emergency dentist is the best resource to make use of when the gums are severely or randomly bleeding. Oftentimes, they are a sign of a serious problem such as infection. However, it is up to the emergency dentist to make that decision and diagnosis.
Visiting an emergency dentist for bleeding gums
Keep reading to learn more about bleeding gums and what an emergency dentist can do to remedy them.
Are bleeding gums concerning?
From time to time, the gums may bleed during brushing and flossing, which is actually pretty normal. What is not normal is if the gums bleed every time flossing or brushing takes place. Additionally, if the gums bleed randomly when there is no force or pressure applied, it is very concerning. Patients that experience excessive or random bleeding should visit an emergency dentist in order to be diagnosed and treated.
What do bleeding gums indicate?
Bleeding gums often indicate a serious condition such as gum disease or even cavities within the teeth. When the bleeding occurs every once in a while during flossing or brushing, it is likely that the gums just need better oral hygiene. However, if the bleeding is chronic, excessive or random, it likely means that the patient has some type of gum disease such as gingivitis or periodontitis. In some instances, bleeding gums may also indicate an infection such as a cavity or abscess.
What an emergency dentist can do
When a patient visits an emergency dentist for bleeding gums, there will be a thorough examination to determine what the problem is. Emergency dentists are equipped to inspect the gums and teeth, take x-rays and even perform cleanings to help rid the mouth of any blood. From there, the patient should expect the dentist to make a diagnosis. In some rare instances, the emergency dentist may call in a periodontist to help determine what the problem is.
In most cases, bleeding gums indicate a form of gum disease, which an emergency dentist can help treat. They will likely perform a deep dental cleaning or scaling and root planing procedure to help remove any infection within the gums. Additionally, an oral rinse may be prescribed to help reduce inflammation and infection. Lastly, the emergency dentist will likely recommend a periodontist for the patient to follow up with. Follow up appointments are necessary to ensure that the gums are healing and getting back into healthy shape.
The bottom line
Never let bleeding gums go ignored. It is always better to be safe rather than sorry. With the help of an emergency dentist, the gums can be treated. For questions or concerns regarding bleeding gums or other dental emergencies, reach out to our dental office today.
Request an appointment here:https://www.drkhorsand.comor call Khorsand Dental Group at(760) 394-3082for an appointment in our El Centro office.
Check out what others are saying about our services on Yelp: Read our Yelp reviews.
---
Related Posts
September 18, 2023
A dental crown may last a lifetime. But sometimes, even a good-quality crown can break. If your dental crown broke, it is important to find out what happened in order to avoid …